Views: 674

Do you regularly face sleeping disorders? Do your eyes and headache from prolonged computer, television, mobile, or other screen use? If yes, then you may be a victim of long screen time exposure. To reduce your problem, Xiaomi has brought you a one-stop solution.  Xiaomi has launched the MIJIA Anti-Blu-ray Glasses. Xiaomi's MIJIA Anti-Blu-ray Glasses are made up of high definition nylon lenses. The nylon lenses expel 80% of blue lights, though retains 415-445nm to maintain your eye's biological pattern. The Xiaomi Mijia glasses are also very pocket friendly. The cost you just 199 Yuan ( $29).
Price and Release Date of Xiaomi Mijia Anti-Blu-ray Glasses
Xiaomi has already launched the Mijia Anti-Blu-ray Glasses. The product is currently available at Xiaomi Youpin at a pocket pinch of 199 Yuan ( $29). The glasses are available at Xiaomi Youpin till stock lasts. Hurry up and grab your one before Mijia Anti Blu-ray glasses run out of stock. Xiaomi has previously launched Blu-ray glasses in April 2019 named MIJIA Anti Blu-ray Goggles Pro, priced at $15.99.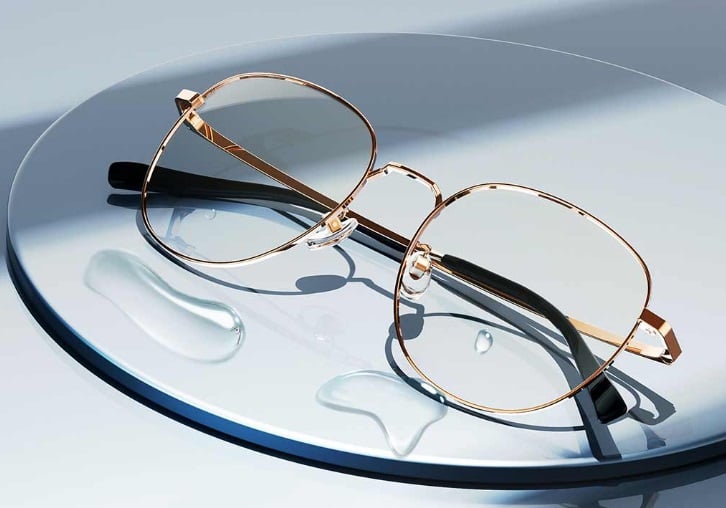 Specifications of Mijia Anti-Blu-ray Glasses
The specifications of Xiaomi Mijia Anti Blu-ray Glasses are:
Frame Temple Composition – Ultra-light beta-titanium
Lens Composition – High Definition Nylon
Glass Shape – Retro
Weight – 15.5g ( lens and frame)
Blue light blockage – 80%
Light transmittance – 93%
Lens coating – 16 layers
Oil-proof – Yes (on both sides)
Package – 1 pair of glass, 1 cloth
Nose Pad – Silicone Nose Pad
Hinges- Solid Metal
Glass Type – UV resistance  PC lens
Blue Light reflection wavelength – 415-445nm
Blue Light Retain wavelength – 455-500nm
Colour – Black, Rose Gold
Suitable For – Men and Women.
Also read: Redmi Note 10 becomes the first Smartphone with a 108MP camera? All Specification
A Sneak Peek At Xiaomi's History
Xiaomi Corporation, headquartered in Haidian District, Beijing is a multinational company founded in 2010. Founded and headed by Lei Jun, Xiaomi designs and markets smartphones, mobile apps, laptops, home appliances, bags, shoes, consumer electronics, and many other products throughout the world. After Apple, Samsung, and Huawei, Xiaomi is the fourth company to have designed mobile phone chips.